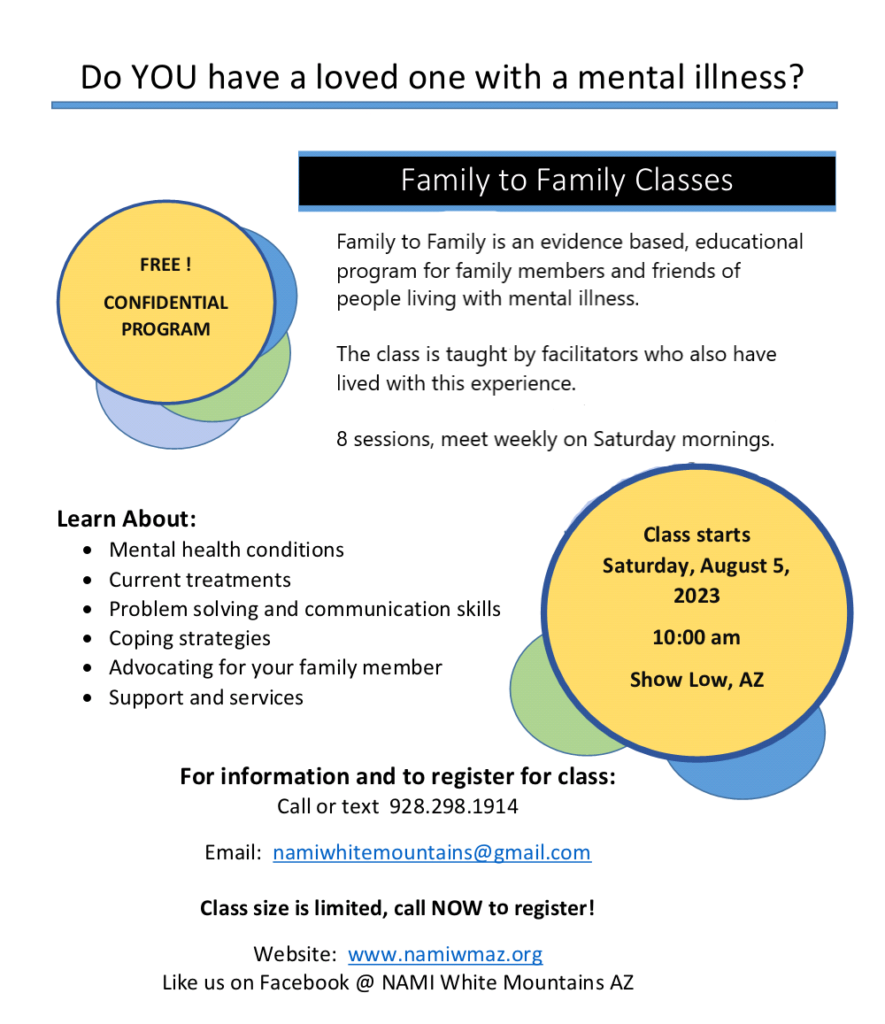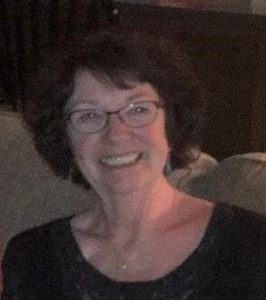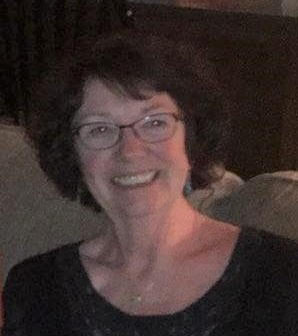 Meet your leader!
Maggie Kritcher became a NAMI member in 2015 with the Valley of the Sun chapter in Phoenix. She completed the Family to Family Support Group training in 2017. She moved to the White Mountains and was a founding member of NAMI White Mountains, Arizona. Her personal goal is to eliminate the stigma associated with mental health and bring resources, help, and hope to the mountain. 
*This class will begin when there are at least 5 people registered.*
Register for this Class:
Email your request to

[email protected]

In the SUBJECT line write "Family to Family Course"

In the BODY of the email please include: your request to register for the Family to Family course, your full name, email, and phone number. 
Maggie will be in touch with you regarding the requirements to participate and the time and location the class will be held.