We need volunteers who can do the following --->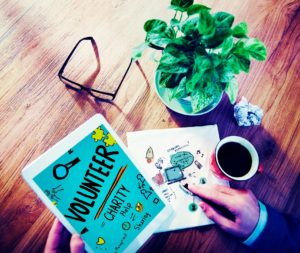 Represent NAMI at scheduled local events. Monitor a table of resources and answer basic questions. 

Be trained to run a support group-Family Support or Connections. 

Be trained to teach a NAMI course-NAMI Basics or Family to Family. 

Be trained to present "In Your Own Voice" or "End the Silence". 

Help to organize and run a fundraiser. 

Help with membership drive. 

Hold an office on the NAMI board. 

Become a NAMI member and support us by sharing the STIGMA FREE message.  
More ways you can get involved:
Become a NAMI program trainer so you can teach a class or run a support group

Volunteer on the NAMI Helpline: call 800-950-NAMI to find out more
Ready To Take The Next Step?
Contact us at (928) 298-1914 or [email protected] to volunteer with us and help us create a STIGMA FREE community

Volunteering at NAMI's national office or your local NAMI shows how important mental health is to you. Whether you are giving your time because NAMI has helped you or someone you know in the past or you are passionate about our cause, you can help make a difference!